Valentine's Day Decorating Ideas
If you're a passionate holiday lover, this upcoming Valentine's Day will be one of the most suitable occasions. We have suggested some favorite Valentine's Day decor ideas that will help you spread love for him or her.
Wish everyone a happy Valentine's day with full joy! - From GeckoCustom
Happy Valentine's Day Doormat
It's not only a household article but also a perfect home decor with lovely patterns. How sweet it is if any corners of your house are covered by this adorable item. Moreover, taking it with you during a long camping journey seems to be a good idea. You can freely customize your favorite color, family name before making a purchase.
Heart Balloons
Imagine that your living room or bedroom is full of heart balloons on Valentine's Day. What a romantic scenario! Trendy heart-shaped balloons which can fly gently into the air will help to create a super ideal party on V-Day. Even though it's just a decorative material, those balloons will never let you down.
Customized Pillow
This is such a suitable Valentine's day gift for him or her when both of you have to cope with geographical distance. Let this meaningful quote on the pillow show your love for your partner to make him or her feel like you're standing by them. Putting it on a sofa or bed will brighten your house to remind you of a promise for an upcoming future when two of you can hug each other tightly.
Scented Candles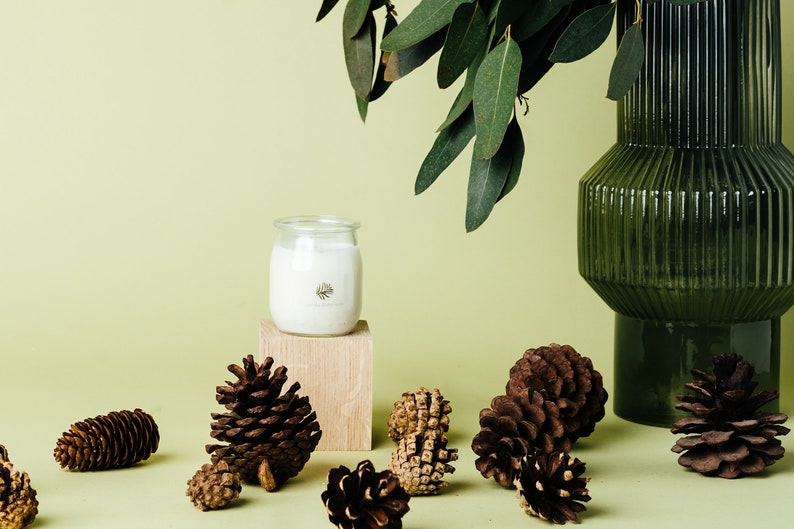 Why don't we think about candles for a romantic and candlelit dinner? Becoming a heartthrob to steal your beloved one's heart on this special occasion sounds interesting. Turn off the electric lights and light up those perfumed candles to create a romantic date just for a couple. Maybe more than that when the candles fling their fragrance around, both of you can enjoy the pleasant scents.
Door Sign
Like a way of murmuring words of love into your darling's ear, the quote on this door sign will represent to tell him or her your sentiment. This gift will come as a complete surprise that can make them smile as fresh as a rose. Hang it on your door to pervade the smell of love to the air and decorate your house to welcome a loving season.
Printable Gallery Wall Set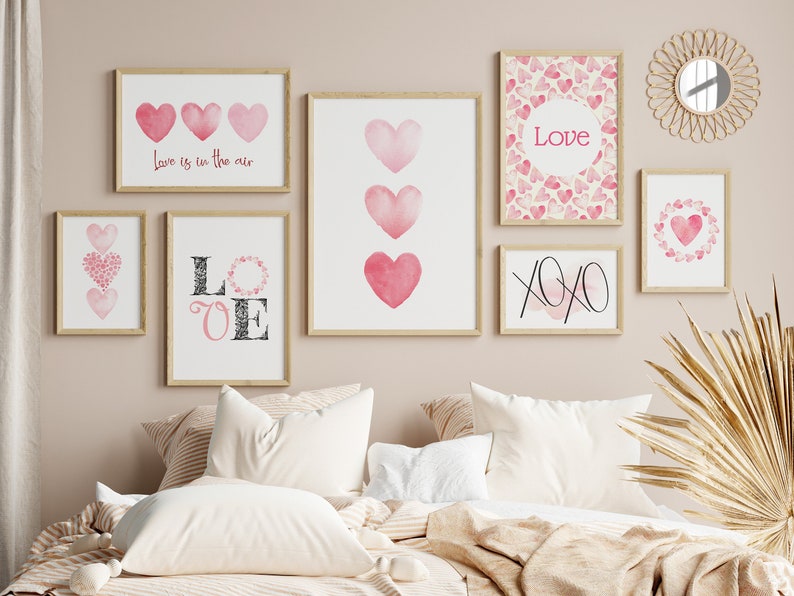 For those who are looking for Valentine's Day decor's ideas, just choose this wall art gallery to make it a spotlight for this holiday. It's a simple but adorable pastel tone that is easy to fit any kinds of wall's colors. Besides being a home decor, this gallery wall is a perfect background for capturing happy moments with your sweetheart.
Let customers speak for us